Latest Technology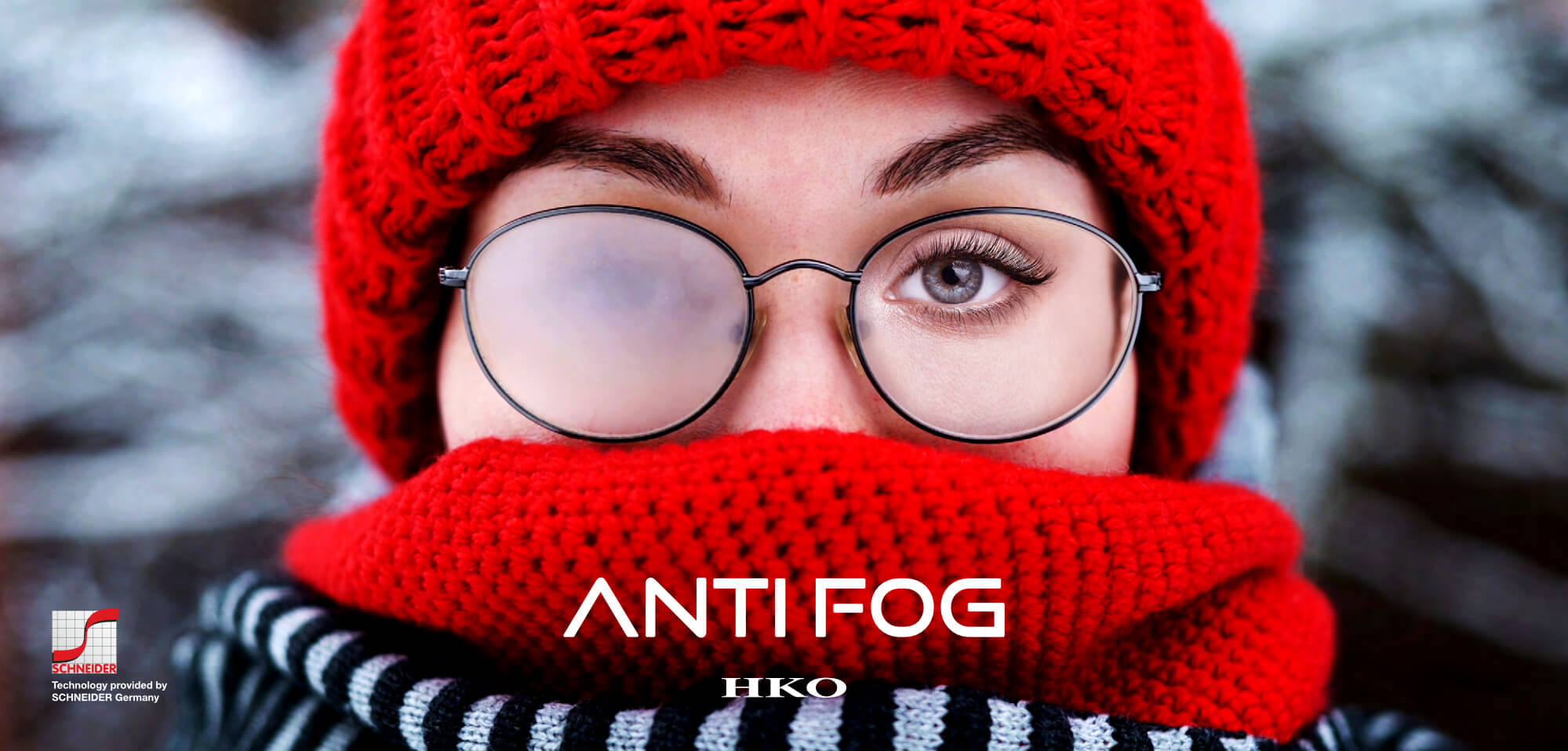 Introduction
Use the latest nanotechnology from Schneider, Germany
The antifog and antireflective layers are coated on both sides of the lens
Provide the best antifog, antireflective and scratch-resistant coating
Normal Antifog Coating
The antifog coating on the market is generally antifog spray or antifog cloth; unfortunately, the effect cannot last long. Not just the lenses will become greasy or sticky, but also the wearer is prone to allergies. The dipped antifog coating can only be applied to the lens's back, and the antireflective coating must be on the front. As a result, both the antifog and antireflective effect fail to achieve satisfaction.

HKO Antifog Coating
The brand-new HKO Antifog coating technology uses the ion vacuum coating principle to apply a unique alloy film to the lens. This thin layer can provide very high surface energy. The condensed micro water droplets created by temperature difference firmly adhere to this layer and spread into a transparent liquid film, meaning fogless. The antifog and antireflective layers are coated on both sides of the lens. It provides the best antifog, antireflective and scratch-resistant coating.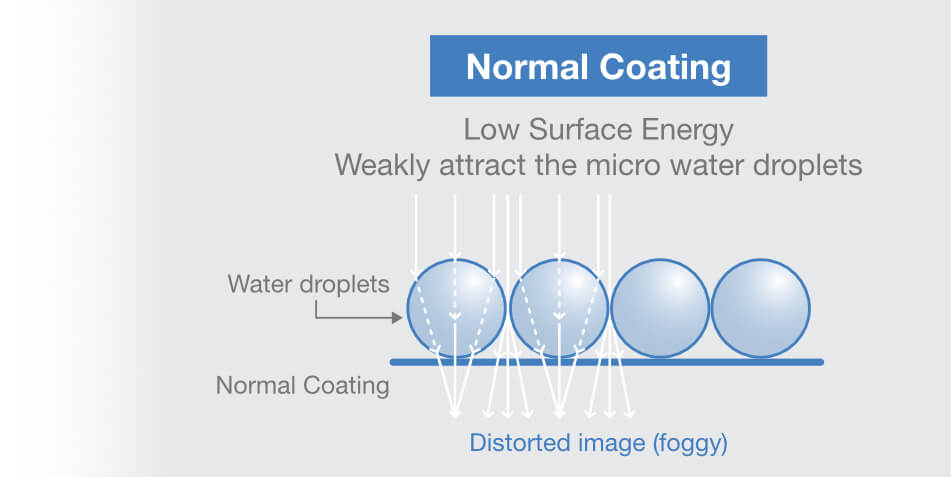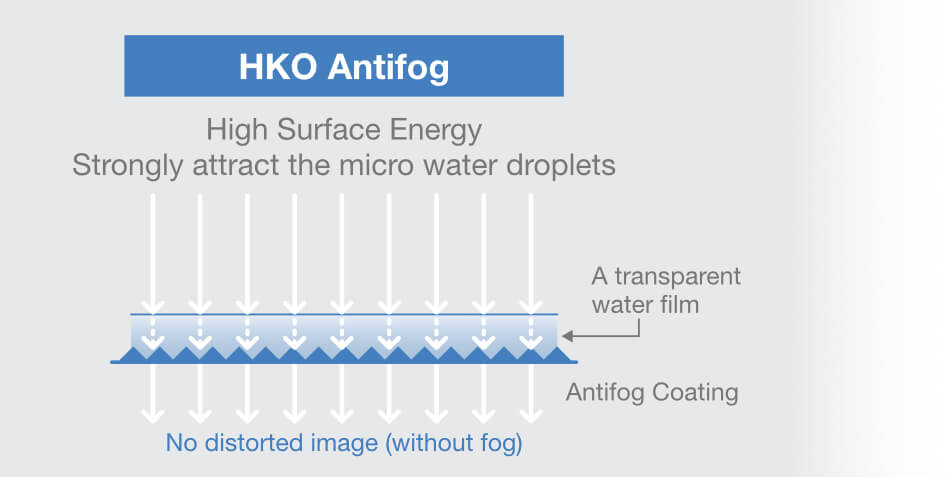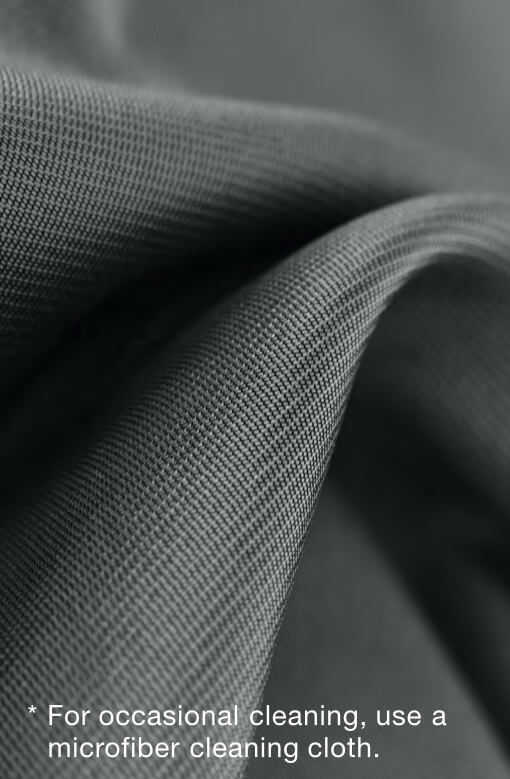 Schneider Antifog Cloth
To preserve the extra-long antifog property, use a microfiber cloth to remove excess water from the lens after cleaning and rinsing. Use the Schneider Antifog Cloth to dry it completely.
Every Day
Cleaning the lenses with Schneider Antifog Cloth allows the antifog layer filled with an Easy-Clean Sealant for easy cleaning.

Every Year
(or up to 500 cleanings) Replace with a fresh Schneider Antifog Cloth